John Polk's Coaching Bio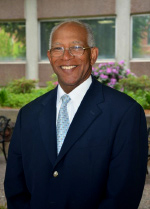 John Polk is founder and president of Directions In Coaching, an independent professional coaching consultation business focused on professionals and organizations who seek to make positive changes in their lives, their careers and their industry.
John is a Cardiovascular Surgeon with experience in multiple settings; private practice, academic medicine, and leadership. He holds a Masters Degree in Education, concentrating in Policy, Planning, and Administration and a certificate in Values Based Coaching, both from Boston University.
John has experience working with individuals and organizations addressing the challenges they face functioning in dynamically ever-changing environments. He has experience as an administrator working as an Associate Dean of a medical school where he coaches medical students, resident physicians and faculty. His coaching strategy focuses on setting goals, creating outcomes and managing personal and organizational change.
He uses evidence-based coaching strategies grounded in Positive Psychology, Appreciative Inquiry, Motivational Interviewing and Mindfulness. He enjoys providing professional coaching to individuals and organizations that find themselves challenged by issues which interfere with their ability to experience continued growth and development.
John enjoys a full and balanced life with family and friends, work, and an eclectic group of recreational activities. He believes that life is a journey of learning, growth and development.
Please consider an initial conversation to explore the benefits of Professional Coaching to you and/or your organization.
Directions
John Polk, MD, MEd
http://directionsincoaching.com/
jipolkmd@icloud.com
508-801-6312
We will find a solution (to your problem), or we will create one.
- Hannibal Barca of Carthage